If you have been tasked with selecting funeral clothes for the deceased individual, you may not know where to begin. To make the best decision when it comes to funeral clothing for a deceased loved one, keep some key tips in mind.
How Do You Pick Clothes for the Deceased?
When picking out clothes for a deceased loved one:
Consider what they would have picked out if they were attending a formal event or funeral.
Keep in mind any cultural or religious guidelines when it comes to attire.
Keep in mind if your loved one recently had surgery or passed due to an accident- you may want to accommodate for any physical injuries with certain types of clothing, but this isn't necessary. Consider if your loved one preferred to cover up scars or injuries or was comfortable showing these parts of themselves.
Think about if they were known for a certain look or style. For example, if they always wore a certain pattern, team jersey, or had a favorite formal look, you may want to consider these options for the funeral.
How Do You Dress a Deceased Loved One for a Funeral?
To pick an entire look for the funeral:
Narrow down your clothing choices to a couple options and have loved ones share their opinion.
Even though it may seem strange to do so, make sure any accessories you select will look good while someone is laying down.
Be sure to include undergarments, shoes, and socks.
Be sure to have a picture of the hairstyle and makeup, if applicable, to give to the funeral director so they can complete the entire look with ease.
When it comes to finding the best look for your loved one, really think about what they would have selected for themselves. Be sure to check any final wishes to see if they have an outfit already selected. If not, it truly is up to you to translate their personality into their attire. Know that you can always reach out for help if you would like a second opinion, and you can consider connecting with loved ones and friends who were close with them.
Funeral Gowns for Deceased
Burial gowns come in a myriad of styles and sizes. They are meant to accommodate all different sizes of individuals and work as a good option if weight changes occurred prior to passing away and the deceased individual's clothing is not fitting them properly anymore. Funeral gowns typically have long sleeves, high necklines, and are easily adjustable.
Funeral Clothing Suppliers
A funeral clothing supplier may specifically manufacture funeral gowns, otherwise known as burial gowns. Other non-funeral clothing suppliers may also make attire appropriate to dress your deceased loved one in if you are planning on purchasing them a new outfit. It's best to decide which style of clothing works best for your loved one, depending on any post-mortem changes.
Burial Dress for Mom
Burial dresses are ideally purchased in person so you can examine the quality and style of the dress. You may also consider clothing that your mom already owns, keeping in mind that the back of the dress may be cut at the funeral home if the outfit needs to be expanded just a bit. Funeral gowns are also another option to look into if you are planning on purchasing something new.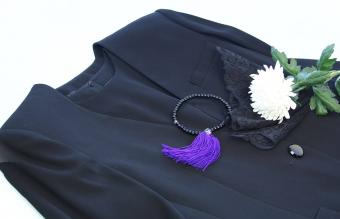 What Type of Burial Clothes Are Appropriate for Green Funerals?
Green burial clothing is:
Fully biodegradable clothing free of buttons, elastic, and zippers
Clothing made of unbleached and untreated cotton, linen, and wool
Burial Clothes for Infants
Depending on their age when they passed away, infants may be dressed in their own clothing or in infant burial gowns, which come in a variety of sizes. It really is up to you and what you feel most comfortable with.
Clothes Appropriate for Cremation
When someone is cremated, they may wear:
Formal attire that is combustible, without any metal accents, leather, vinyl, or latex
Natural materials such as cotton, linen, or wool
Individuals can be cremated nude
Individuals can be cremated in a hospital gown, pajamas, or wrapped in a sheet
Who Dresses Dead Bodies for Funerals?
Those who work at the funeral home will dress the body. The funeral director will be able to tell you specifically who will be preparing and dressing the body for viewing. They may also give you clothing guidelines.
Do Funeral Homes Put Undergarments on Deceased?
Funeral homes will put undergarments on the deceased individual, but you'll need to provide them when you give them the clothing that you want your deceased loved one to wear.
Do Funeral Homes Cut Clothes?
Funeral homes will cut clothing in the back to ensure that they fit properly. If you don't want clothing cut or altered in any way, be sure to let your funeral director know.
Dressing the Deceased for Funeral
While it can feel daunting to pick out the right outfit for your deceased loved one, know that going with your gut, and reaching out to loved ones for support can be immensely helpful during this time. Consider your loved one's personality and know that whatever you end up selecting will be the right choice for this moment.