3 Very Moving Prayers for Memorial Day Services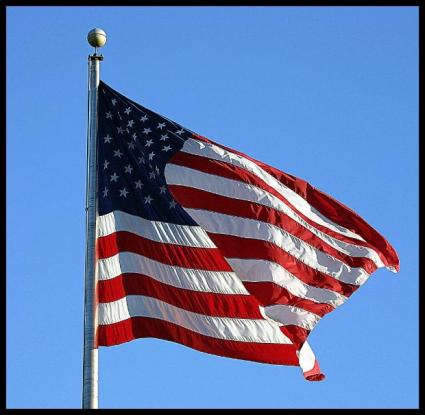 Many Americans offer prayers for Memorial Day services. Prayers are an expression of gratitude and faith, and a practice recognized by people of a multitude belief of systems.
History of Memorial Day
General John Logan officially proclaimed Memorial Day on May 5, 1868, though at that time it was called Declaration Day. Logan was the national commander of the Grand Army of the Republic. On the first observance of Declaration Day, in Arlington National Cemetery, flowers were placed on the graves of Union and Confederate soldiers who died in service. Deemed a day of remembrance, its original purpose was to honor Civil War soldiers and all those who sacrificed and died while serving our nation. Today, we celebrate Memorial Day, a tribute to all those who defended our freedom on the last Monday in May.
Memorial Day Readings, Poems, and Prayers
Whether you gather in a group setting, or offer your prayers in solitude, you can confess gratitude, express your respect and honor those who served our country. In addition, you do not have to be a member of a religious affiliation or church. While a traditional prayer pose is achieved by bowing your head and folding your hands, you can pray in any fashion. Your prayers may consist of rhythmic poetry, time-honored scriptures or your own spontaneous words. Some individuals prefer to incorporate soft music to set the mood, while others choose a silent atmosphere. The following are some Memorial Day Prayers you might include:
Red Poppies on Memorial Day
Most individuals are familiar with the symbolism of the red poppy. Worn in commemoration of American veterans, the cheerful, cherry-colored flowers are a traditional emblem. The tradition began with a poem In Flanders Fields, written by Lt. Col. John McCrae and published on December 8, 1915. Inspired by that poem, Moina Michaels, a war secretary, penned another poem, entitled We Shall Keep the Faith. She also donned the first poppy, in an effort to show her support. Still recognized today, the custom of placing poppies on your lapel is a silent way to say thank you to soldiers everywhere.
Other Ways to Observe Memorial Day
Aside from honoring a particular hero during a Memorial Day service, you can pay homage to a variety of soldiers every year in the following ways:
Visit local cemeteries and place cards, flowers or other offerings on the graves of soldiers.
Decorate your yard with small flags.
Display a large flag and fly at half-staff.
Visit veterans you know or those living in nursing homes or veterans' facilities.
Recognize the widows and families of a veteran; offer your prayers and thanks.
More Prayers for Memorial Day Services
Prayers do not have to consist of eloquent verse or prose. Silent thoughts and moments of reflection are other meaningful ways to show respect and admiration for soldiers on Memorial Day. Spend some time meditating on the courage and self-sacrifice for which you are grateful. Warm thoughts and well wishes are among the many ways you may choose to pray.
---
There are many ways to offer prayers for Memorial Day Services. Consider all the ways you can honor the brave soldiers and families of those who have sacrificed.