Hospice Policies and Procedures Overview
Reviewed by
Terri Forehand RN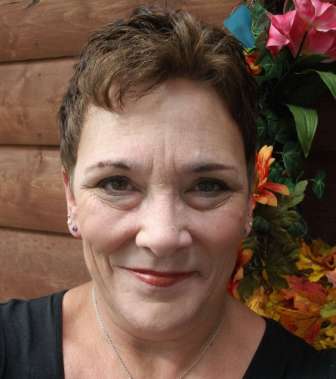 Terri Forehand RN
Terri is a critical care nurse with over 35 years of experience. She is also a freelance writer and author.
Read More
Having a basic idea of hospice policies and procedures will help you understand the way a hospice works and prepare you for your experience there, whether as a patient, caregiver, friend or family member.
Palliative Care
A hospice is different from other health care facilities. The differences relate to hospice policies and procedures as well as medication practices and the overall atmosphere and focus. A hospice aims to manage and prevent pain as well as help patients stay active and comfortable until death. This practice is known as palliative care. Palliative care is described as the total care of the patient where disease is not responsive to curative treatments. It is the type of care given to terminally ill patients in a hospice. The World Health Organization describes palliative care as an approach that regards death as a natural outcome and supports patients by helping them live active and meaningful lives until death. The focus of palliative care is to enhance the quality of life for the patient and use alternative treatment methods when necessary.
Medicare Requirements
A certified hospice has particular requirements imposed by Medicare. These requirements involve a basic level of care provided for the patients and family. The quality of care, however, can vary from facility to facility. To find out what level is given, visit a hospice several times before initially seeking care. Speak with staff and patient families, and ask any questions to allow you to become familiar with the facility. In addition, referrals are often a good idea. Ask a doctor, clergy or friend who has had an experience with a particular facility.
Eligability
Medicare eligibility is based on a number of criteria. To qualify for hospice benefits, physicians must first estimate that the life span of the patient will not exceed six months. In some cases, this results in patients with uncertain prognoses being turned away. If Medicare benefits are granted, however, they typically cover the whole scope of services, including counseling and other support programs for families.
Admission Procedures
When you have established Medicare eligibility, you can go through the admission process. Before a patient is admitted to a hospice, the prospective facility will call the patient's physician to confirm the patient is ready for hospice care. When the approval is granted, the patient will have to sign insurance and consent forms.
Hospice Policies and Procedures for Family
Hospice policy allows staff to consider the family of the patient to be an essential part of the care-team and therefore offers grief and bereavement counseling, support groups, and other methods of coping to family both before and after death. In addition, hospices are generally considerate of the needs of the patient's family. Some family members find it difficult to leave the patient for any length of time. In these situations, caregivers or volunteers step in when the family needs to run errands, attend to other family or take a break.
In-Home Hospices
For those who are interested in palliative care, but would prefer to stay in their own home, in-home hospice care may be a better alternative. Statistics reveal over 90 percent of hospice care is provided to patients in their homes. Facility-based programs that also have in-patient care programs often impart these services and can help you understand in-home hospice policies and procedures.