While each Native American tribe is unique in its death practices, there are some common beliefs about death and the burial process held by many tribes. Since Native Americans do not organize time through structured…
Keep reading »
Browse Topics in Death in Cultures Around the World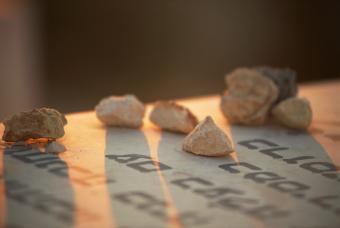 Death is universal and every culture has its own ways of dealing with it. From how a person is laid to rest to how he is memorialized, every culture and religion has a unique way of burying, grieving and memorializing their deceased ones. Explore cultural views on death and dying, as well as particular customs that make each one unique.
Customs and Views About Death in Other Cultures
Grieving and burial practices are unique around the world. What may be commonplace in one country might be considered sacrilegious somewhere else. Learn how religious beliefs play a big part in taking care of a deceased person's remains.
Burial Rituals
Burial rituals date back to before Biblical times. Learn about Navajo burial rituals designed to keep the dead from returning to the land of the living, and why following correct burial rituals is so important in African cultures. You can also explore burial customs in China, Italy, Ancient Egypt and more. Sometimes, the method of burial depends upon the circumstances, such as the passengers who died on the Mayflower and had to be buried at sea to avoid the spread of disease.
Memorials
Gone but not forgotten, you'll find information about memorials erected to the dead all around the world, including war memorials in the United States and controversial memorials in Ireland. The Spanish monuments in California draw large crowds annually. Some cultures set aside days annually to honor the dead, such as Memorial Day in the United States.
Expressing Grief
Many cultures express grief in rather creative ways, including through poetry or music. For some, following specific traditions when it comes to burial and grieving brings comfort to those left behind, such as the death rituals of the Jewish people or the Buddhist people. Specific garments can signify an expression of grief, such as the mourning bonnets worn by women in the Civil War era.
Cultures That Celebrate Death
Not every culture turns to mourning upon the death of a loved one. The Tibetan sky burial celebrates the body as a used vessel and offers it up to animals and birds of prey. In some cultures, a somber funeral or memorial service is replaced by jubilant celebration as mourners applaud the deceased's completion of their earthly existence.
Understanding Promotes Respect for All
As culturally diverse as the world is, there's so much to learn from each other about dying and grieving. Gaining a better understanding of the beliefs and practices of people around the world offers another way to connect and develop mutual respect for one another.