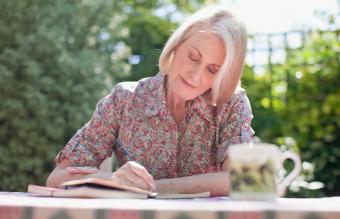 If you are looking for the right thing to say to someone after the loss of a loved one, there are many bereavement verses, both religious and traditional, that can be used to help ease their pain. There are several options to choose from that will ideally express your thoughts and feelings.
About Bereavement Verses
Condolence sayings, quotes, or verses don't need to be complex. Of course, it is best if you speak straight from your heart. But finding the right words to say can be difficult, especially if you have never experienced the loss of someone close. If you choose a sympathy greeting card with a pre-printed bereavement verse, you should always add your own sentiment.
Religious Verses
Using a religious quote or verse in a condolence card or letter after someone dies is acceptable. It is only considered inappropriate if the family to whom you are sending the sentiment is atheist or of a culture that does not believe in God or heaven. The following are examples of religious sympathy verses:
Verses to Use
Your personal bereavement verse should express your sentiments and reflect your feelings:
"I am deeply sorry about the loss of him/her. My thoughts are with you and please know that I am here if you need anything."
"While there are no words to say, please know I am always here for you."
"My heart goes out to you. I wish you comfort and peace as you honor and remember him/her."
"May you treasure the wonderful times that you shared with him/her and take comfort in those memories."
"May your memories give you strength during this difficult time. Our thoughts and prayers are with you."
"Let the memories of the times you shared with him/her give you peace and comfort."
"May there be comfort in knowing that someone so special will never be forgotten."
"May the love of those around you help you through the days ahead."
"Words will do little to ease the pain, but please know that I am thinking of you during this time."
"Thinking of you as you celebrate his/her's remarkable life."
"Holding you close in our thoughts and prayers during this difficult time."
"He/She was an amazing man/woman, I feel privileged to have known him/her."
Traditional Verses
If you prefer to use more traditional verses or quotes, here are a few examples: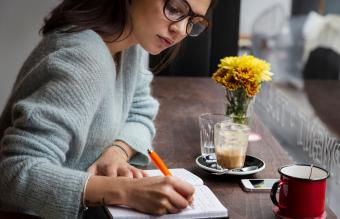 Bereavement Verses for Funeral Thank You Notes
Traditionally, thank you notes are sent by the deceased person's family following a funeral or burial. However, finding the right words to thank individuals for their generosity during this difficult time may be a daunting task. Here are a few examples of how you can say thank you in a brief note:
"Thank you for your thoughtfulness."
"Your generosity and support during this difficult time are greatly appreciated."
"We are forever grateful for your kind words and sweet gestures during our time of need."
"Your presence at (he or she's) funeral and reception gave us a great measure of comfort and peace."
"Thank you for your spirit of generosity. May God bless you."
Again, it's not how much you say, but what you say. For the family of a deceased person, a simple "thank you" is sufficient. However, if you feel the task of thanking everyone for their help and generosity to too overwhelming, enlist the help of another family member or friend.
Short Bereavement Verses
Keeping your written sentiments short is acceptable as well. A couple of reasons you may want to keep your message short is that your card may have expressed most of what you wanted to say or maybe you did not know the deceased very well. Whatever the reason, you can still come across warm and caring even though your sentiments are brief. A few examples:
"He/She will remain in our hearts forever."
"He/She will be in our hearts and memories."
"I am so sorry for your loss."
"I am going to miss him/her, too."
"I hope you feel surrounded by much love."
"Sharing in your sadness as you remember him/her."
"With deepest sympathy as you remember him/her."
Verses You Shouldn't Use
Even though you would never purposely say something insensitive to someone who is dealing with the loss of a loved one, the wrong words can slip out at the worst time. So it's best to be cautious and considerate because saying the wrong thing can sit badly with a bereaved person or family. For example:
"He/She is in a better place."
"He/She was so young."
"He/She is not suffering anymore."
"I know how you feel." "I understand your grief." (It would actually be hard to know since loss is felt differently by everyone.)
"Everything happens for a reason."
"God won't give you more than you can handle."
"What a terrible loss."
"Are you feeling better yet?"
"How are you holding up?"
Words of Comfort
Your words are meant to bring comfort to those experiencing the loss of a loved one. Regardless, if you write a condolence paragraph or keep your condolences short, just make sure your sentiments are sincere and meaningful. The most important thing you want to convey at this time is that you truly care.