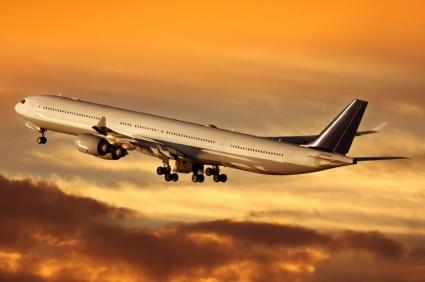 Bereavement airfares (also known as compassionate airfares) are given to family members who need to fly to the funeral of a loved one or to visit one who is gravely ill. Proof of death or illness, as well as kinship is usually needed to receive the discounted fare, which in most cases is 50 percent of the price of a last-minute ticket.
About Bereavement Airfares
If you are in the situation where you need to purchase a bereavement fare, there are few things to keep in mind:
Have a friend or other family member help book the flight. Because of the emotional aspect of purchasing this ticket, you need to spend your time packing and getting ready to leave.
They are not always the cheapest fare, but they can be purchased at any time, even right up to the time the plane departs.
Each airline has its own discount, so it may not always be half-off.
If you need to change planes and carriers throughout your journey, you will need to purchase a bereavement fare ticket for each leg of your flight, but only if you switch airlines.
Compassionate fares tend to be more flexible, allowing free tickets changes and stays of up to 30 days with no minimum requirement.
Depending on which airline you choose, your discount may be refunded until after you complete your round-trip travel; inquire about maximum stays.
Bereavement fares are not always available on international flights.
It is easier to book your flight in-person or on the phone, especially if you need to provide *specific information regarding the illness or death.
You may have to provide the following information:

Name of and relationship to the relative
Name, address and telephone number of funeral home, hospice, or hospital
Name of doctor (if applicable)

Who is Eligible?

The following is the list of family members most commonly eligible to receive bereavement fares:
Spouse
Domestic partner
Son or daughter
Parent
Sister or brother
Stepparent
Stepchild
Stepbrother or stepsister
Grandparent
Grandchild
Aunt or uncle
Niece or nephew
Mother- or father-in-law
Son- or daughter-in-law
Brother- or sister-in-law
However, each airline has different rules and regulations, so check with your carrier to see which family members are eligible.
Airline Specific Rules Regarding Compassionate Fares
While there is an overall industry standard regarding bereavement fares, each airline also has its own regulations:
Continental Airlines offers up to a 20 percent discount on a round-trip plane ticket, depending on the original fare. Tickets less than $500 receive a 5 percent discount, those under $1,000 receive a 10 percent discount and those higher than that get 20 percent off the price of a ticket. If you are unable to provide proof of death or illness at the time of travel, you can apply for reimbursement from Continental. The airline's Ticketing Service Fee is waived on bereavement fares.
American Airlines offers compassionate fares for not only family members, but friends and domestic partners as well. The airlines also offers these fares to relatives and friends of soldiers who are listed as deceased, injured, missing in action or prisoners of war. Tickets must be issued only by American Airlines or a travel agent. It is unclear, according to its Web site, how much a discount is allotted.
Northwest Airlines has a limited bereavement fare program, allowing only frequent flyers (WorldPerks members) to purchase the discounted fare. These tickets can only be purchased through Northwest Airlines and travel must originate within three days of purchase. Refunds or reimbursements must be made in writing.
Delta also offers a bereavement fare package for those traveling internationally (or to Alaska or Hawaii). Tickets may only be purchased in person at a Delta Airlines ticketing counter. The airlines also assists families and funeral homes in transporting human remains and personal effects.
Airlines That Don't Offer Compassionate Fares
Over the years as the competition for cheaper airline tickets has skyrocketed, several discount airlines have opted out of offering bereavement fares since lower-priced, last-minute tickets may already be available. Airlines that currently do not offer bereavement fares include:
Southwest
JetBlue
America West
Air Tran
Alaska Airlines
Final Note
Research is key here when looking for a bereavement fare. You may find a normal fare on another airline that is lower than the bereavement fare that you are being offered. Don't forget to read the small print -- there will be many rules and restrictions that will apply.